We offer you different guides, documents, videos and conferences so that you can learn and solve doubts about the People & Culture sector. 
Implementing ESG criteria allows us to create a work environment that values and respects the diversity of our employees.
Still not sure how to implement ESG criteria?
Discover our collection of free resources to promote inclusive, equitable and diverse work environments.
And it starts now!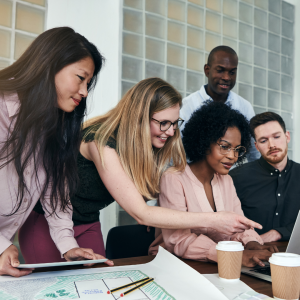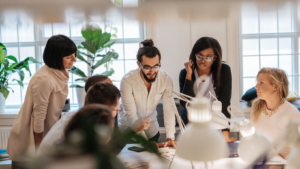 El activismo corporativo es una tendencia en constante crecimiento que está llevando a las organizaciones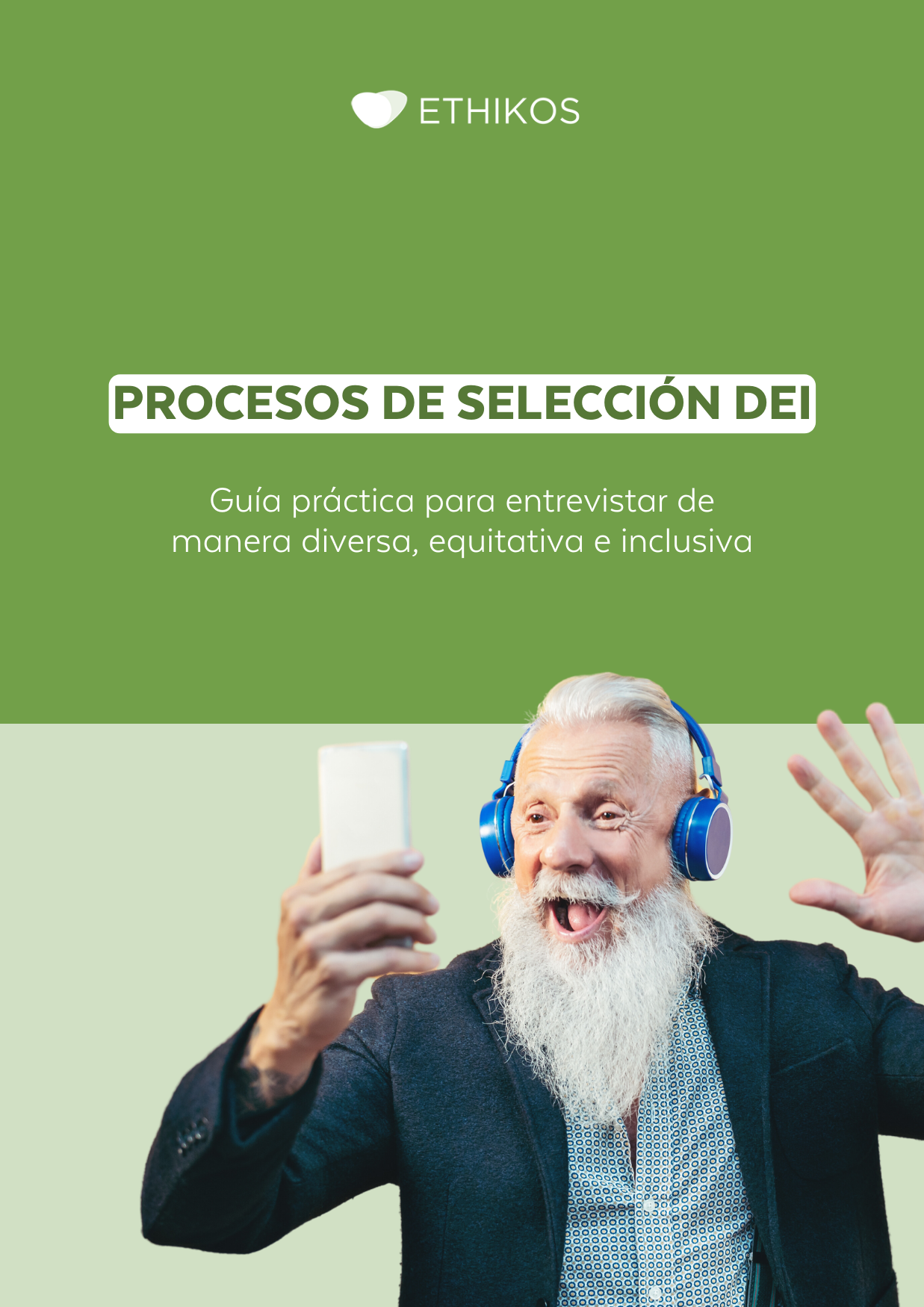 In this guide you will find a very easy way to write the job description in an inclusive and diverse way. In addition, we've added a self-assessment so you can see how you're doing and how you can improve.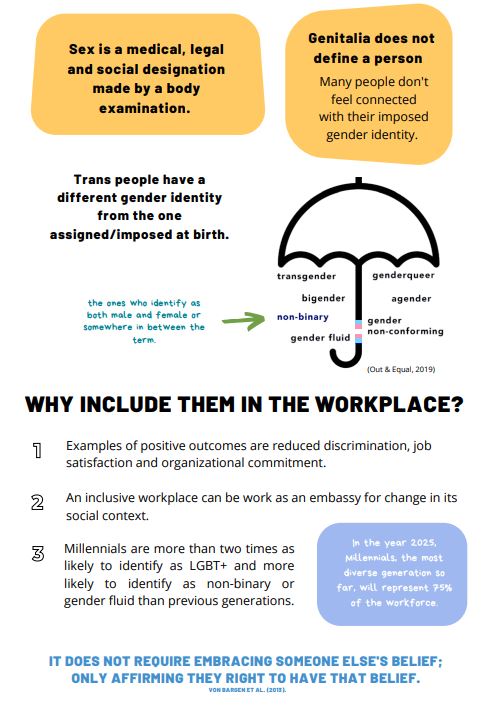 In this infographic you will find a basic guide to the benefits of being inclusive and diverse and how to generate inclusion in the workplace. It is a guide that everyone should consider when onboarding in any organization.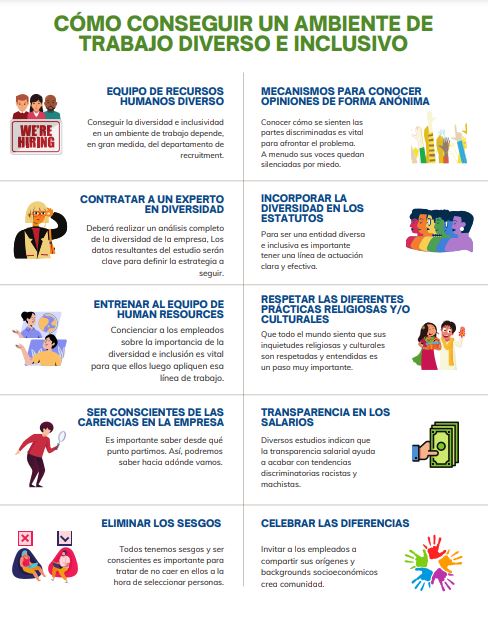 We've called them keys but they should really be commandments. In this infographic you can see different ways to be more inclusive with your co-workers, your manager, your team... How many keys do you have involved in your day to day?
HR O'CLOCK- with our experts in People & Culture
If you are a curious person and want to see more interviews, go to the complete list.
Don't have any doubt, write us and our experts will help you.